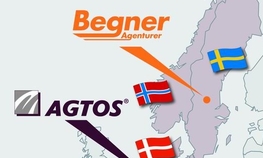 June 2021
2021-06-09
With immediate effect, the Begner Agenturer AB team is the official representative of the blasting machine manufacturer AGTOS in Sweden, Norway and Denmark. Interested parties and customers in these countries are invited to benefit from professional advice and sophisticated, modern blasting technology. At the same time, they receive a professional service for the operation of the blasting systems.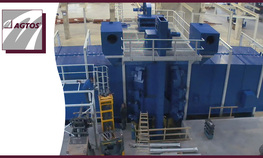 April 2021
2021-04-01
The name GÖWEIL has stood for the high-quality product range in the field of bale wrapping and pressing technology since 1988. All machines and devices are planned, developed and produced directly at the company location in Kirchschlag (Upper Austria).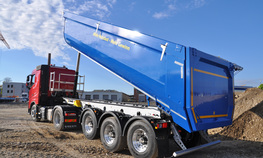 April 2021
2021-04-01
As a global player, the family company MEILLER has been writing a success story since 1850. Characterised by continuous growth, MEILLER expanded its range of services and expertise and, as a system supplier, developed into the market leader in the construction, waste disposal and commercial vehicle industries.
EUROGUSS 2022
18 - 20 January 2022
Nuremberg, Germany
Diecasting
9-300
ANKIROS
6 - 8 October 2022
Istanbul, Turkey
Foundry


EUROBLECH 2020
25 - 28 October 2022
Hannover, Germany
Metal industry
Hall 26, Booth: C20

Fastener Fair
21 - 23 March 2023
Stuttgart, Germany
Fastener and Fixing Industry
Hall 5, Booth: 2910