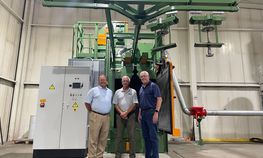 July 2022
2022-07-15
From now on an AGTOS monorail shot blast machine is installed at our partner Peddinghaus in Bradley near Chicago.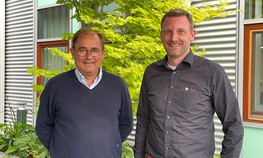 June 2022
2022-06-08
With immediate effect, Mr. Nicolas Fraikin supports our sales team in France. In the photo, he can be seen to the left of Andreas Sterthaus, Head of Sales.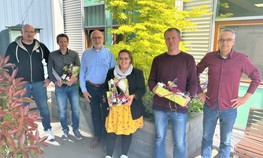 May 2022
2022-05-16
It has become a nice tradition by now. Together with Managing Director Antonius Heitmann and their department heads Ralf Waltermann and Mario Hintzen, three employees once again celebrated their tenth anniversary at AGTOS.
Fastener Fair
21 - 23 March 2023
Stuttgart, Germany
Fastener and Fixing Industry
Hall 5, Booth: 2910
GIFA 2023
12 - 16 June 2023
Düsseldorf, Germany
Casting industry
Hall 16, Booth 16E10