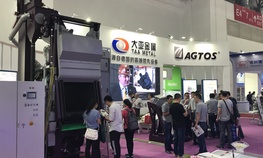 May 2018
2018-05-17
For the first time AGTOS is present at the Metal China exhibition in Beijing from the 16th to 19th May 2018. At the booth of our representative TAA, the largest Chinese abrasive manufacturer, visitors will see a rubber belt tumble blast machine as well as a high-performance turbine TA 4.6 and a model of a steel mill.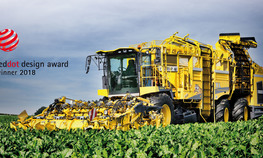 May 2018
2018-05-04
The jury has decided: The ROPA Tiger 6 received the "Red Dot" Design Award 2018. The panel of experts only awards the internationally recognized seal of quality to products that impress with their innovation combined with a high design quality...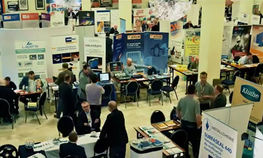 April 2018
2018-04-02
Together with SLF Oberflächentechnik GmbH, the colleagues of AGTOS Polska will be present at the event from 25th to 27th April 2018.
For the first time, the topic of galvanizing processes will be presented during the symposium in addition to powder coating and wet painting.
Wagner, one of the world's leading manufacturers of surface coating equipment and systems, has been organizing this event for over ten years.
Metallurgy Litmash
29 - 1 June 2018
Moscow, Russian Federation
Foundry / Surface
Hall 3, Booth 3C28

ITM Poland
5 - 8 June 2018
Poznan, Poland
Surface Processing Technologies
Hall: 8, Booth: 12A

IMTS 2018
10 - 15 September 2018
Chicago, United States
Industry / Metalworking


ALUMINIUM
9 - 11 October 2018
Düsseldorf, Germany
Aluminium industry
Hall 12, Booth: I20