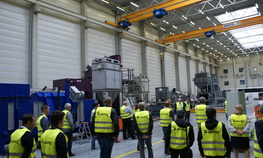 June 2016
2016-06-20
During the AGTOS Sales Days, the Sales Department informed our domestic and foreign sales partners about new developments in our company and the blasting technology.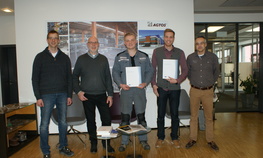 March 2016
2016-03-01
Recently, two apprentices from AGTOS received their official final certificates. Antonius Heitmann, CEO, was very glad to hand out the certificates to these staff members and warmly congratulated them on passing their exams.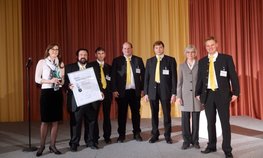 December 2015
2015-12-01
On 25 and 26 November 2015, professional experts and decision-makers from the industrial painting technology met for the congress "besser lackieren." in Bad Neuheim in order to discuss about novelties in the areas of innovation, performance, efficiency, ecology and social activities which are closely linked with the painting process and to exchange personal experiences.
EUROBLECH
25 - 29 October 2016
Hannover, Germany
Sheet Metal Working Technology
Hall 13, Booth: B141
ALUMINIUM
29 - 1 December 2016
Düsseldorf, Germany
Aluminium industry
Hall 12, Booth: 12H15
HANNOVER MESSE 2017
24 - 28 April 2017
Hannover, Germany
Industrial technology