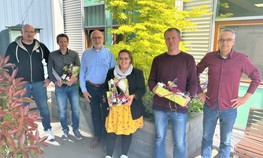 May 2022
2022-05-16
It has become a nice tradition by now. Together with Managing Director Antonius Heitmann and their department heads Ralf Waltermann and Mario Hintzen, three employees once again celebrated their tenth anniversary at AGTOS.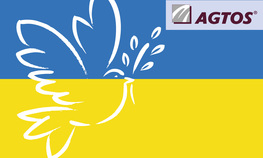 March 2022
2022-03-25
The food bank https://konin.bankizywnosci.pl in Konin is a non-governmental organisation that has been providing food aid to the needy for 25 years. In the current situation, essential items are collected for people suffering from the war in Ukraine.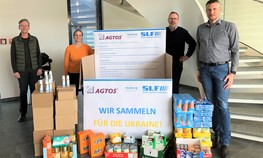 March 2022
2022-03-16
Spontaneously, our employees took part in a fundraising campaign for the people in Ukraine. It was initiated by our partner company SLF Oberflächentechnik.
EUROGUSS 2022
8 - 10 June 2022
Nurenberg, Germany
Die-casting
9-300
ANKIROS
6 - 8 October 2022
Istanbul, Turkey
Foundry


EUROBLECH 2020
25 - 28 October 2022
Hannover, Germany
Metal industry
Hall 26, Booth: C20

Fastener Fair
21 - 23 March 2023
Stuttgart, Germany
Fastener and Fixing Industry
Hall 5, Booth: 2910