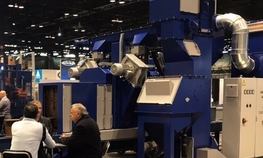 November 2017
2017-11-09
At this year's FABTECH our partner OCEAN exhibited the OCEAN BLASTER for the first time. This special roller conveyor blast machine for profiles has convinced many customers in many countries worldwide. Accordingly, the interest of the visitors was very high.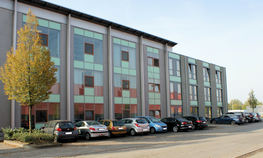 October 2017
2017-10-24
Recently the employees of AGTOS moved into the new extension of the AGTOS office building in Emsdetten. After a construction period of one year, the extension makes a better arrangement for the technical and commercial departments of the company.
After the construction of modern office and social rooms on 510 m², an upgrade of the existing office building followed. For many employees the space situation was improved and a further large meeting and training room was set up for the customers.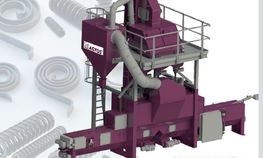 October 2017
2017-10-19
Technical springs are used in many shapes and sizes. Since they are heavily loaded, the surfaces have to meet the highest demands. AGTOS has already designed and built a large number of shot blasting machines for the sector of spring manufacturers. The new brochure presents solutions and gives suggestions. It is available in several languages.
Euroguss 2018
16 - 18 January 2018
Nürnberg, Germany
Die Casting
Hall: 6, Booth: 6-255

ALUMINIUM
9 - 11 October 2018
Düsseldorf, Germany
Aluminium industry
Hall 12, Booth: I20
EUROBLECH
23 - 26 October 2018
Hannover, Germany
Sheet Metal Working Technology