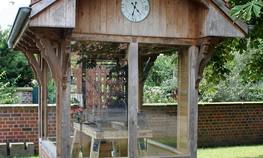 September 2017
2017-09-01
The old church clock in the village of Laer in the Münster region became its own house. In 1891 the clock was built in Recklinghausen and first replaced in 1994. The workgroup of the home team placed the clock into stock and now, with the aid of many helpers, allowed the new commissioning of the mechanics. Previously, the parts were carefully cleaned using blasting technology.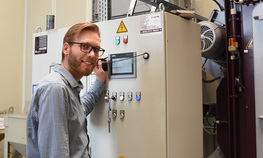 August 2017
2017-08-17
Studying and completing an apprenticeship at the same time? This sounds very stressful for many people. "It is purely a question of organization", says Marius Lembeck. He is about to graduate from his dual Bachelor's degree in mechanical engineering at the University of Applied Sciences in Münster and can look back on eight fully-packed semesters.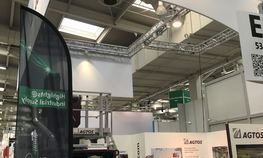 May 2017
2017-05-01
Together with 8 other companies, AGTOS was exhibiting on the joint stand of the VDMA in hall 6. Many customers, mostly international, were searching for information about new developments in the blasting technology.
Special attention was given to the exhibited drum shot blast machine. Additionally, a jury selected this machine to be a highlight of the fair and marked it with a banner.
AGRITECHNICA
12 - 18 November 2017
Hanover, Germany
Agricultural equipment
Hall: 17, Booth: 17C15

MetalMadrid 2017
15 - 16 November 2017
Madrid, Spain
Metal working industry


Euroguss 2018
16 - 18 January 2018
Nürnberg, Germany
Die Casting
Hall: 6, Booth: 6-255

ALUMINIUM
9 - 11 October 2018
Düsseldorf, Germany
Aluminium industry
Hall 12, Booth: I20