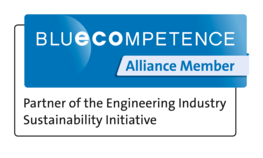 January 2022
2022-01-19
The topic of sustainability has accompanied us for a long time. Our goal is to intensify these efforts even further. We accept our responsibility towards our employees and the environment.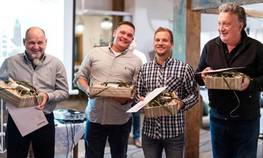 October 2021
2021-10-08
As part of the celebration of the company's 20th anniversary, AGTOS Managing Director Antonius Heitmann presented nine employees with certificates and presents for their personal service anniversaries.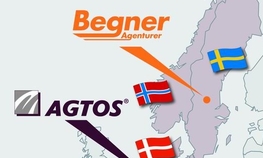 June 2021
2021-06-09
With immediate effect, the Begner Agenturer AB team is the official representative of the blasting machine manufacturer AGTOS in Sweden, Norway and Denmark. Interested parties and customers in these countries are invited to benefit from professional advice and sophisticated, modern blasting technology. At the same time, they receive a professional service for the operation of the blasting systems.
EUROGUSS 2022
8 - 10 June 2022
Nurenberg, Germany
Die-casting
9-300
ANKIROS
6 - 8 October 2022
Istanbul, Turkey
Foundry


EUROBLECH 2020
25 - 28 October 2022
Hannover, Germany
Metal industry
Hall 26, Booth: C20

Fastener Fair
21 - 23 March 2023
Stuttgart, Germany
Fastener and Fixing Industry
Hall 5, Booth: 2910